In the various EU livestock and meat marketing channels, the livestock markets undoubtedly constitute a fundamental link. Indeed, any breeder wants to sell his product under the best possible conditions, and the live-stock market plays here an important role:

by its very nature since it is a selling place where sellers and buyers meet in order to negotiate;
by its function which is to group in a given place and at a given time an appreciable number of sellers and buyers and to enable them to deal under practical conditions.
The breeder can convey his animals to the market, while being sure to get offers, which he is free to accept or to refuse. The buyer, whoever he is (fattener, trader, slaughterer, meat wholesaler, meat processor), can buy the animals wished for very quickly without having to travel all over the open country since the market makes it possible to group a production very often dispersed.
This nature and this function give the livestock markets an economic role of primary necessity in a market economy such as it exists in the EU. Indeed:
they contribute to the formulation of prices, which result from the free confrontation between offer and demand; consequently they are not only a barometer showing the trends on the livestock and meat markets, but also a reference for all operators of the livestock and meat sector;
they are a reliable outlet for production, more especially as handling, sorting and forwarding centres on which fat livestock is sold for export or for slaughtering, and unfattened livestock is sold either for export or for fattening;
showing the trends on the market they enable the breeders to determine the opportune time for selling their animals; consequently they contribute to insure the balance between offer and demand smoothly.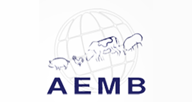 AEMB / 2020 AGM on 1st December 2020 remotely
2019 AEMB AGM took place on 9 and 10th April 2019 in France

PRESS RELEASE: #MeatTheFacts
On 25 September 2019 UECBV launched the European Livestock Voice campaign in cooperation with like-minded EU associations The livestock sector is today at the epicentre of public debates in Europe and beyond. These debates have become dominated by interest groups who only want to spread myths and radical views about livestock farming. Ever...

Rules to calculate and mitigate the environmental footprint of the red meat published
To calculate the environmental performance of red meat, the European Livestock and Meat Trades Union (UECBV), in cooperation with Australia and New Zealand, has published its harmonised methodology, namely the Red Meat Footprint Category Rules (FCRs), covering beef, lamb and pork. This peer-reviewed methodology is the first of its kind for the red meat sector, with no other existing Life Cycle Assessment (LCA) for the value chain.The main goal of the methodology is to calculate the full environmental footprint of the EU red meat in a stable, robust and science-based way.
Members area
Zip and Download

My Zip and Download list